What about security?
Androne and its partners have made strenuous efforts to ensure that the service is as secure as possible. Recent independent tests show that it is among the safest 1% of sites on the internet, out of more than 1.2 million tested. Penetration tests have been carried out by independent agencies accredited under the UK Government's IT CHECK scheme. These have shown excellent results.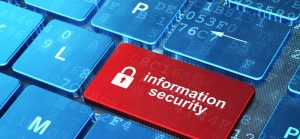 All of the information held within your vault is stored securely in the United Kingdom.  It will thus not be subject to intrusive interception by foreign governments or authorities. 
Because the vault uses a highly-configured internet connection, it can be used safely from devices in public areas, such as airports, hotels, or internet cafes.
We would like to discuss with you the benefits of the use of our digital vaults both on a individual and business basis.  For further information contact us.